Tuesday, May 24, 2011
Ham sandwich
Turkey sandwich
24 sandwiches
Peanut butter cookies
True Love cookies
Posted by

Ana
at 12:50 AM
No comments:

Tuesday, May 17, 2011
Dearest artists, collectors, and Lunch Bunch supporters,

Lunch Bunch is nearing it's

2-year anniversary

and we are

planning a awesome fundraiser party and art show/auction

to raise money for Lunch Bunch's third year.

The kind folks at

WWA Gallery

are allowing us to use their space for our party and we need your help once again!

How you can help:

-

Donate Art!

This year

we are asking artists to

donate a small piece of artwork

(12 x 12 inches or smaller)

ready to hang for the annual art show. The show date will most likely be in

August

.

Deadline for art donations is

July 25th.

We are accepting drawings, paintings, sculptures, and prints.

In the past 2 art auctions, we have had generous donations from both artists and collectors. We've auctioned amazing pieces of art from:

Chet Zar, Tim Biskup, Amy Sol, Lily Piri, Glenn Barr, Amanda Visell, Jeremiah Ketner, Jeremy Berkley, Shannon Bonatakis, Liz McGrath and Morgan Slade, Frank Stockton, Fang Ling Lee, Peter Chan, Scott Musgrove, Nouar, Scott Belcastro, Estela Hyde, Gary Baseman, Dominique Fung, Daniel Elson, Aimee Kuester, Natalie Shau, Jenna Colby, John Zaso, N.C. Winters, Jeannie Lynn Paske, Scott Saw, Christopher Umana, Obey Studio, and many more!

Each year we have raised around $3000 which allows us to make food for the homeless every sunday for up to one year!!

-Donate to Grab Bags!

W

e want to make

grab bags to sell at the party.

If you can't donate a piece for the show but have any

old postcards, doodles, stickers, etc that you'd like to donate

for the grab bags, please send them over!

***100% of the money raised will go directly to making food for the homeless. All meals will be hand delivered every Sunday by Mere and I with the occasional help from our volunteer friends

!

Send an email to us for the shipping address if you'd like to donate a piece.

Lunchbunchco@gmail.com
Donated by Gary Baseman
Artwork donated by Amy Sol
Posted by

Ana
at 6:14 PM
No comments: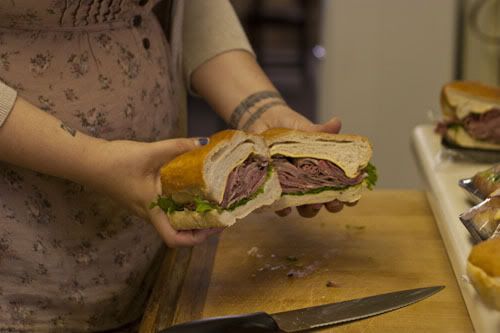 Mere cuts up the roast beef and turkey sandwiches. Some people got a piece of both.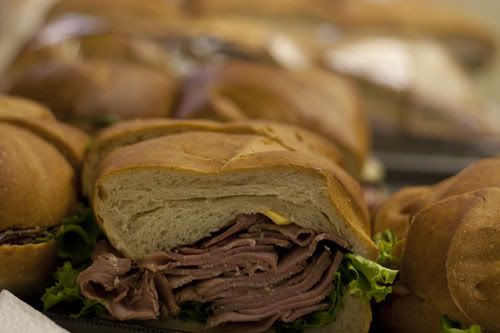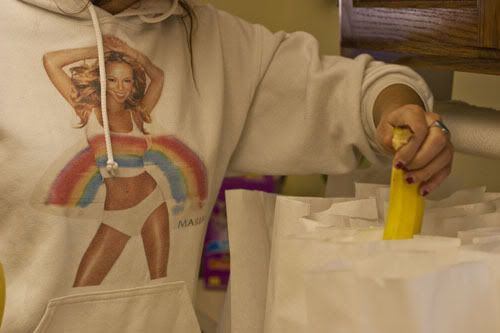 Ana and Mariah bag up the fruits and snacks.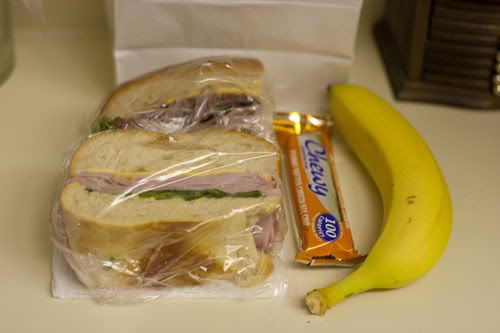 The contents of the bags this week. We keep the water separately in the car so we don't crush the food.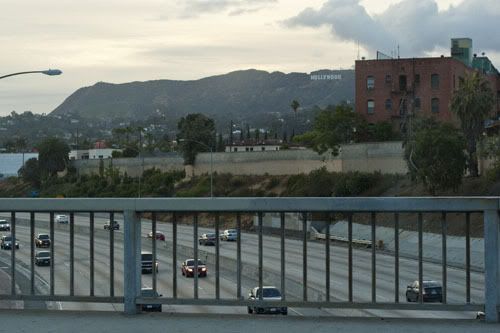 On the road in Hollywood.
Next week we will make chili if its cold, or serve ice cream if its hot!
Posted by

Ana
at 4:41 PM
No comments:

Saturday, May 7, 2011
We now also have.............(drum roll)...........Lunch Bunch stickers!! Look for them around Los Angeles.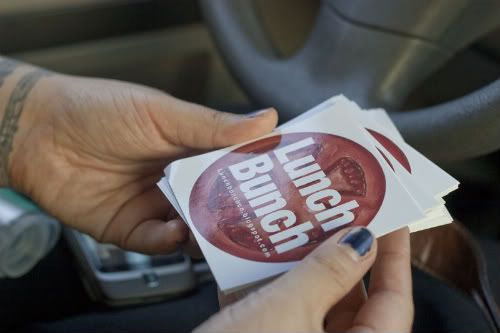 Since Mere and I are busy with our mothers this weekend, we did lunch bunch a couple days early on a Friday night. We served delicious turkey or roast beef sandwiches and snacks.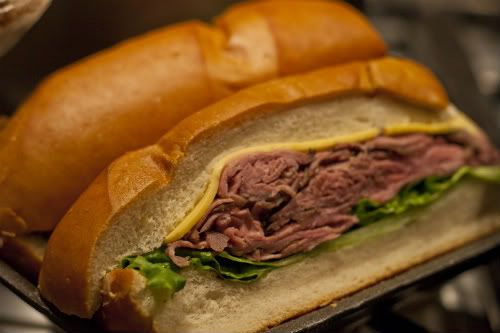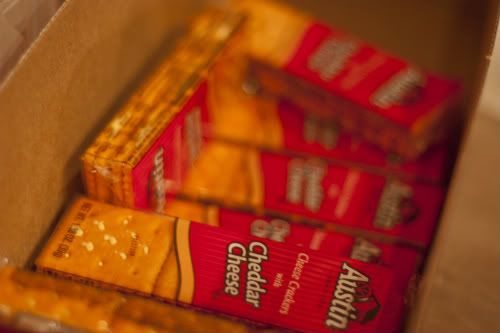 Posted by

Ana
at 1:48 PM
No comments: